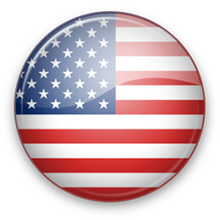 UNITED STATES
POPULATION: 318,5 MLN

SOURCE:
CHRYSLER GROUP MEDIA WEBSITE (MEDIA.CHRYSLER.COM)
Immatricolazioni

FCA,

Chrysler, Dodge, Ram, Jeep, Fiat, Alfa Romeo

negli

STATI UNITI
---
Questa pagina riporta le statistiche di vendita del Gruppo Fiat Chrysler Automobiles negli Stati Uniti negli anni 2013-2014-2015. Puoi analizzare le quote di mercato, i grafici e le tendenze, i risultati dei principali concorrenti del Gruppo FCA e l'andamento del mercato auto del Paese.
Registrations

FCA, Chrysler, Dodge, Ram, Jeep, Fiat, Alfa Romeo

in

UNITED STATES
---
This page shows the sales statistics of the Fiat Chrysler Automobiles Group in the United States for the years 2013-2014-2015. You can analyze market shares, graphs and trends, the results of the main competitors of the FCA Group and the performance of the country's car market.