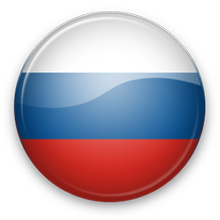 RUSSIA
POPULATION: 146,1 MLN

SOURCE:
ASSOCIATION OF EUROPEAN BUSINESSES IN THE RUSSIAN FEDERATION (AEBRUS.RU)
Immatricolazioni

Fiat, Jeep

in

RUSSIA
---
Registrations

Fiat, Jeep

in

RUSSIA
---
Il 2017 ha visto il primo rialzo dopo anni di perdite per le vendite di auto russe; le immatricolazioni sono cresciute dell'11,9% a 1.595.737 unità.

Lada ha dominato il mercato russo anche nel 2017 con 311.588 vetture immatricolate, davanti a Kia, Hyundai, Renault e Toyota.

Il Gruppo FCA ha perso molto in Russia negli anni precedenti e nel 2017 la quota di mercato si è abbassata ancora allo 0,23%. Fiat ha totalizzato 2.323 immatricolazioni (+7,6%) mentre Jeep con 1.274 auto vendute è rimasta stabile sul 2016.

Anche nel 2017 il Fiat Ducato è stato il modello del Gruppo FCA più venduto in Russia, davanti ai modelli Jeep.
2017 saw the first rise after years of losses for Russian car sales; registrations increased by 11.9% to 1,595,737 units.
Lada led the Russian market also in 2017 with 311,588 vehicles sold, ahead of Kia, Hyundai, Renault and Toyota.
The Fiat Chrysler Automobiles Group lost a lot in Russia in previous years and in 2017 the market share fell again to 0.23%. Fiat totaled 2,323 registrations (+ 7.6%) while Jeep with 1,274 cars sold remained stable compared to 2016.
Also in 2017, the Fiat Ducato has been the FCA Group's top selling model in Russia, in front of Jeep models.